More information
Tea Tree essential oil
Melaleuca Alternifolia Leaf Oil
Tea Tree essential oil has a triple antiseptic effect: it acts against bacteria, fungus, and viruses. Anti-inflammatory, deodorizing, expectorant, and balsamic it is healing and regenerative for the skin. Its antiseptic, fungicidal, and anti-acne properties are accepted and recognized for the Australian Department of Health.
COSMOS NATURAL certified by Ecocert Greenlife
Composition
Condiciones de transporte en las Islas y Europa
x
Islas Baleares (Portes 12€. Pagados en pedidos superiores a 60€)
Canary Islands (Shipping 20€. Free shipping for orders of 60€ or more)
Shippment to Canary Island on tuesdays, receive it in 72h
Ceuta y Melilla (Portes 40€. Pagados en pedidos superiores a 120€)
Countries of the U.E. at your house in 72 h
(transport 25 euros, paid for orders over 130 euros)
10.75€
12 ml
Tips & tricks
MASSAGE: Dermatitis, also known as eczema, is a condition which is characterized by dry, red, flaky rashes. The skin tends to be in a constant reactive state. It can be difficult to treat because its origin is oftn unknown.
To treat a reaction caused by a cosmetic, an allergy, or even a genetic factor, the disinfectant and regenerative properties of tea tree oil make it a magnificent solution.We recommend youdilute the essential oil with the oil withnatural, high quality base oils.
Recommended formula: 50 ml of sweet almond oil, 10 ml Rose Hip oil, 15 drops of tea tree essential oil, 10 drops of lavender essential oil (Lavandula officinallis).
DROP: Natural treatment to fight lice: Apply a few drops of the essential oil directly on the hair and cover it with a shower cap. Leave for 20 minutes. Before shampooing add three drops of pure tea tree essential oil. Rinse and comb the hair with the metallic comb (never plastic), that you have soaked with essential oil in order to erradicate nits. Regularly include tea tree oil in your shampoo to assure constant protection from these pests.
Aromatherapy benefits
Tea Tree promotes a healthy immune system. It has a strong green, herbal aroma.
Essential oil obtained through steam distillation of the leaves.
Active principle: 4-terpineol.
Precautions
Do not swallow. Avoid contact with eyes. Keep out of reach of children. Do not apply during pregnancy or breastfeeding. Non-toxic if used externally.
Composition:
Melaleuca Alternifolia Leaf Oil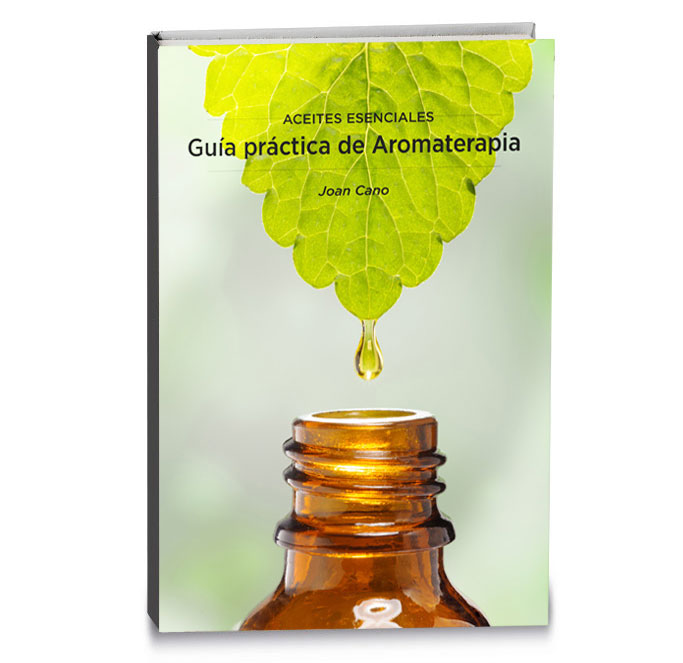 Libro "Guía práctica de aromaterapia"
De Joan Cano
Con 30 años de experiencia trabajando con esencias naturales, Joan Cano, nos introduce de una manera práctica en el uso de la aromaterapia.
Recetas, trucos y consejos para sacarle el máximo partido a los aceites esenciales
Otros cosméticos naturales con Tea Tree