More information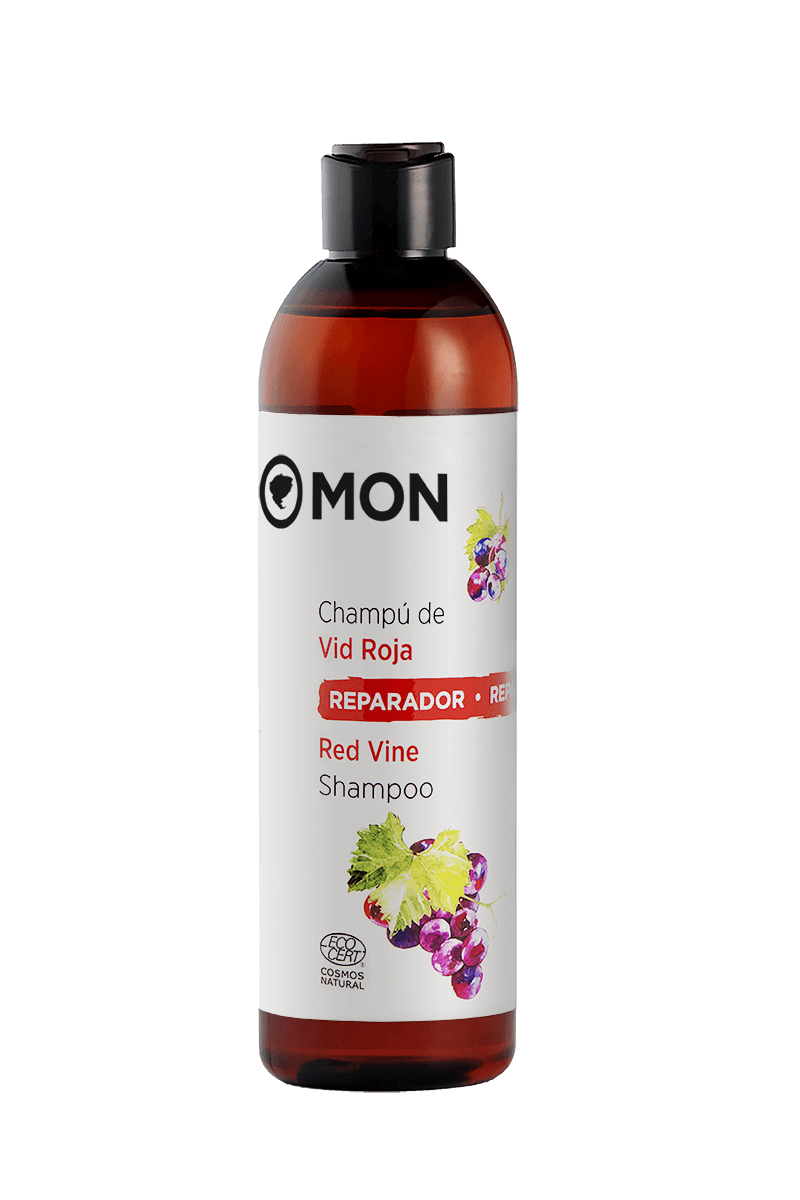 Red vineyard shampoo
Repairer. Sulfate free
Red Vine Shampoo certified natural by Ecocert. Cares for damaged and/or dyed hair, maintaining colour and shine.
97,69% natural origin of total.
COSMOS NATURAL certified by Ecocert Greenlife according to COSMOS standard available at http://COSMOS.ecocert.com
Composition
Transport conditions in the Islands and Europe
x
Balearic Islands (postage €12. Paid on orders over 60 euros).
Canary Islands (postage €45. Paid on orders over 120 euros). Departures to the Canary Islands are on Fridays, at your house in 7 days.
Ceuta and Melilla (postage €60. Paid on orders over 150 euros).
EU countries (postage €25. Paid on orders over 150 euros).
14.15€
300 ml
Out of stock
Vitis vinifera
one of the most used ingredients by ancient civilizations. Both the vine crops and their final product, wine, are mentioned in Egyptian hieroglyphs from 2400 BC, and in numerous verses of the Bible. Furthermore, historical figures such as Hippocrates, Theophrastus, Galen, Dioscorides and Pliny made mention of their medicinal properties. The red vine has a protective function on the skin and hair against oxidative processes.
Color protect
Red, red vine... Repair and protect color-trea-ted hair with this able Mediterranean ally! Let these grape vines interweave with troubled tresses to help lock in color and shine while strengthening the hair, protecting it from fu-ture damages.
Red vineyard:
· Functions to protect the hair against oxidative processes,
· Increases resistance,
· Photoprotector
· Protects the hair's colour
· Seborregulator
· Purifies
Composition:
Aqua, Sodium Cocoyl Glutamate, Cocamidopropyl Betaine, Caprylyl/Capryl Glucoside, Vitis Vinifera Leaf Extract, Lavandula Officinalis Flower Oil, Pogostemon Cablin Leaf Oil, Glycerin, Xanthan Gum, Guar Hydroxypropyltrimonium Chloride, Benzyl Alcohol, Potassium Sorbate, Sodium Benzoate, Phytic Acid, Linalool.
Other natural cosmetics with Lavender
Other natural cosmetics with Patchouli
Other natural cosmetics with Red vineyard