More information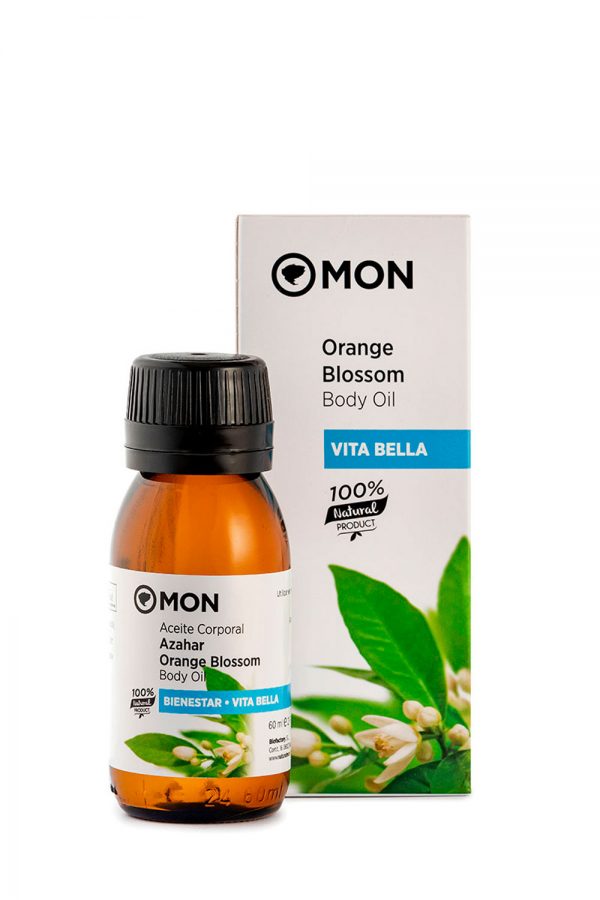 Orange Blossom body oil
Vita bella
Need a relaxing reminder that life is beautiful? Let worries melt away and regain the relaxed wellbeing at the heart of any true beauty with all natural Orange Blossom oil. It will delight your senses and bring you peace.
Composition
Condiciones de transporte en las Islas y Europa
x
Islas Baleares (Portes 12€. Pagados en pedidos superiores a 60€)
Canary Islands (Shipping 20€. Free shipping for orders of 60€ or more)
Shippment to Canary Island on tuesdays, receive it in 72h
Ceuta y Melilla (Portes 40€. Pagados en pedidos superiores a 120€)
Countries of the U.E. at your house in 72 h
(transport 25 euros, paid for orders over 130 euros)
11.40€
60 ml
Relaxing
Orange Blossom oil, also known as Neroli, is extracted from the orange flower. This essence is recommended for fighting anxiety and insomnia.
Made from Orange blossom essential oil macerated in first cold-pressed Almond oil, Wheat Germ, and organic Rose Hip oil.
Enjoy with massage or try pouring some in your bath
Composition:
Prunus Amygdalus Dulcis Oil, Citrus Aurantium Amara Oil, Triticum Vulgare Germ Oil, Rosa Canina Fruit Oil*. *Ingredients are from organic farming.
Otros cosméticos naturales con Orange blossom
Otros cosméticos naturales con Almond