More information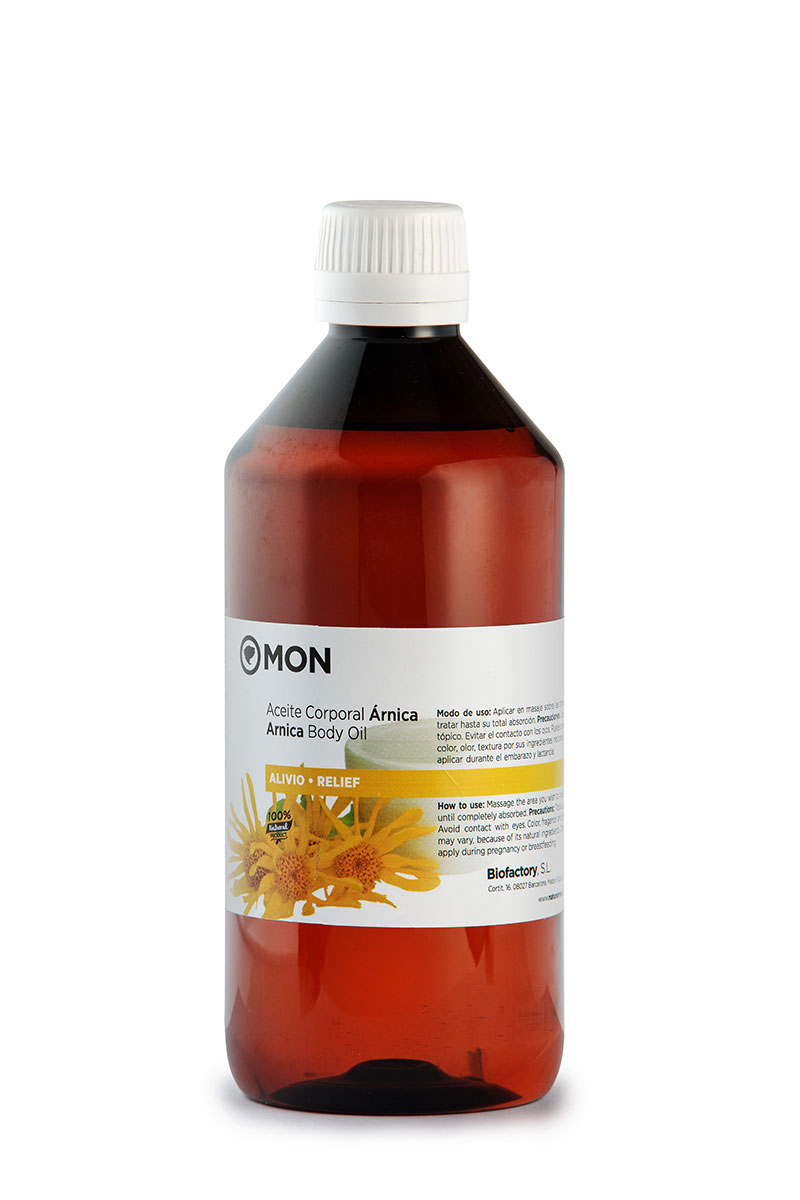 Arnica body oil
Master formula
100% natural formula with soothing and anti-inflammatory action. Eases muscle soreness and pain and is especially useful for alleviating neck, back, and leg tension.
Composition
500 ml
100% natural oil
Open the bottle and it seems relief is already on its way. Breathe in the
most comforting of essential oils in combination with an effective extract
of arnica montana flowers. A masterful blend set to lift the spirits and ease sore muscles.
How to use
Pour in a warm bath or directly on the skin with an invigorating massage and feel the clouds begin to lift.
Composition:
Prunus Amygdalus Dulcis Oil, Origanum Majorana Oil, Limonene, Arnica Montana Extract, Helianthus Annuus Seed Oil, Hipericum Perforatum*, Citrus Paradisi Peel Oil, Ormenis Multicaulis Flower Oil, Juniperus Communis Fruit Oil, Linalool. *Ingredients are from organic farming.
It's only natural to take care of yourself