More information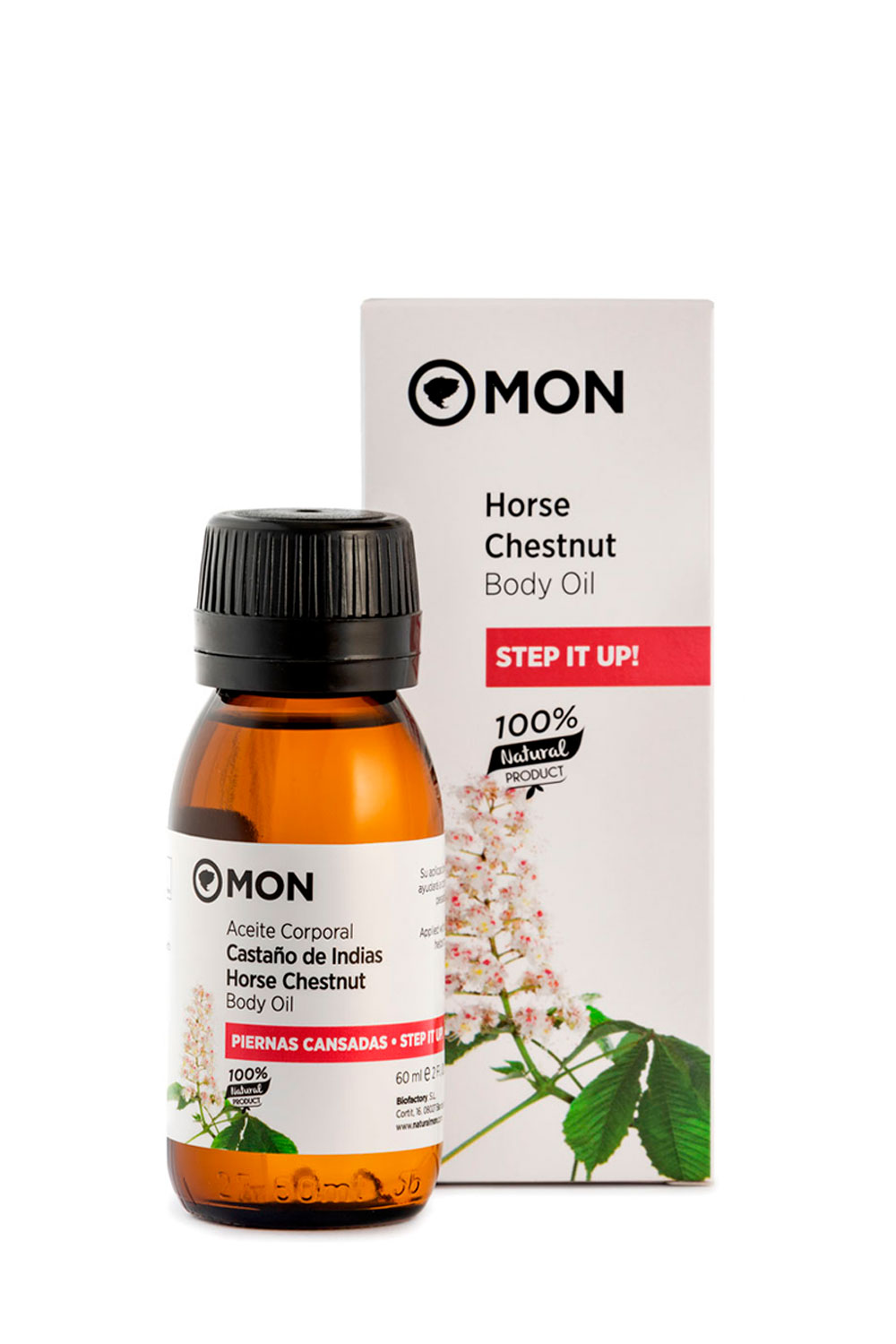 Horse Chestnut body oil
Step it up!
Body oil designed to boost circulation and tone thanks to its high content of Horse Chestnut extract and the ideal blend of essential oils activators. Strengthens capillaries and prevents spider veins, activating blood circulation.
Composition
Transport conditions in the Islands and Europe
x
Balearic Islands (postage €12. Paid on orders over 60 euros).
Canary Islands (postage €45. Paid on orders over 120 euros). Departures to the Canary Islands are on Fridays, at your house in 7 days.
Ceuta and Melilla (postage €60. Paid on orders over 150 euros).
EU countries (postage €25. Paid on orders over 150 euros).
12.50€
60 ml
100% natural ingredients
Activate, revitalize and tone the legs. The circulatory system will enjoy a kickstart from the noble powers of Cypress as Mint refreshes and stimulates. Lemon and Rosemary show water retention and varicose veins to the door, leaving the body lighter and ready for... Action!
Its daily application tones and activates the return blood circulation, helping to combat the feeling of heaviness and swelling. Made with Rosemary, Cypress, Lemon, and Peppermint essential oils, in a moisturizing almond oil base.
How to use
Apply in ascending massage until completely absorbed, or in an invigorating bath. Pour a couple of capfuls into the tub once filled.
Composition:
Prunus Amygdalus Dulcis Oil, Helianthus Annuus Seed Oil, Limonene, Citrus Limon Peel Oil*, Mentha Arvensis Herb Oil, Rosmarinus Officinalis Stem Oil*, Cupressus Sempervirens Leaf Oil, Citral, Aesculus Hippocastanum Seed Extract, Farnesol, Geraniol, Linalool, Coumarin, Eugenol. *Ingredients from organic farming.
Other natural cosmetics with Horse Chestnut