More information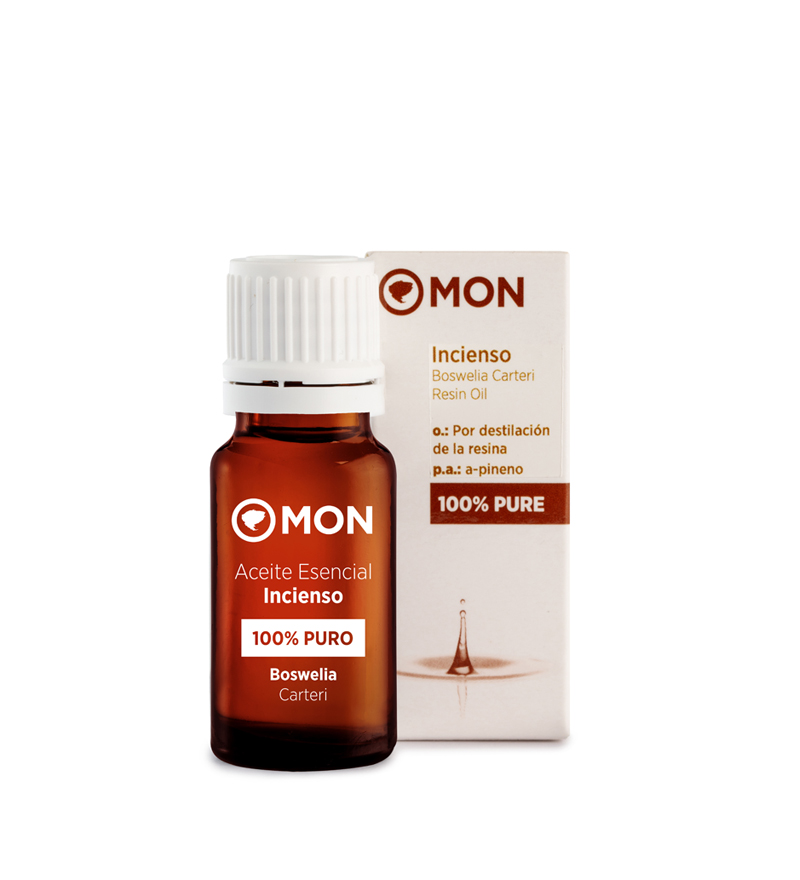 Frankincense essential oil
Boswelia Carteri Resin Oil
Purifying, sedating, anti-inflammatory and astringent. Frankincense has many benefits for our health. It slows the breath and brings on a state of inner peace, reducing stress and nervous tension. Used on the skin, it aids in reducing the appearance of scarring and our expression lines, becoming a powerful ally in your anti-aging care, firming mature, dry, and aged skin.
Composition
16.35€
12 ml
At your home in 48h
(working days)
Free shipping (minimun 20€)
Balearic Islands (Shipping 6.95€. Free shipping for orders of 60€ or more)
Canary Islands (Shipping 20€. Free shipping for orders of 60€ or more)
Shippment to Canary Island on tuesdays, receive it in 72h
Countries of the U.E. at your house in 72 h
(transport 25 euros, paid for orders over 130 euros)
Tips & tricks
MASSAGE: Use in massage treatments to soothe anxiety, depression, nervous tension, stress, and emotional trauma. Creates a healing state for the recipient to reconnect with their inner calm and bring clarity.
FACIAL: Extremely useful in beauty treatments because of its anti-wrinkle effect. Its frequent application provides an anti-aging and toning effect on mature, dry, or aged skins.
For dry and/or mature skin, we will add two drops of frankincense in 5 drops of rose hip or argan oil to provide an anti-wrinkle and healing effect.
Aromatherapy benefits
Essential oil obtained by distillation of the resin. Frankincense relaxes and slows breathing, creating a peaceful and meditative ambience.
Active principle: A-pineno, Limoneno.
Precautions
Do not swallow. Non-toxic when applied on the skin. Non-irritating. Not recommended during regnancy.
Composition:
Boswelia Carteri Resin Oil
Your natural, everyday hygiene