More information
Chamomile essential oil
Ormenis Multicaulis Flower Oil
Due to its anti-inflammatory effect, it is an incomparably effective tool for treating pain. Its powerful soothing action comes from its richness in azulene. Chamomile essential oil improves the immunologic system's defenses and enhances the function of white blood cells. For this reason it is also used to treat infections. Its gentle, regenerative properties (perfect for even the most sensitive skins), make it an essential jewel in aromatherapy and aesthetic treatments.
COSMOS NATURAL certified by Ecocert Greenlife
Composition
Condiciones de transporte en las Islas y Europa
x
Islas Baleares (Portes 12€. Pagados en pedidos superiores a 60€)
Canary Islands (Shipping 20€. Free shipping for orders of 60€ or more)
Shippment to Canary Island on tuesdays, receive it in 72h
Ceuta y Melilla (Portes 40€. Pagados en pedidos superiores a 120€)
Countries of the U.E. at your house in 72 h
(transport 25 euros, paid for orders over 130 euros)
32.70€
5 ml
Tips & tricks
DROP: Soothing and anti-inflammatory effect, required in mixtures for treating pain or as a muscle relaxant. Mix with Orange and Lavender for a relaxing massage which soothes burn-out and irascibility.
BATH: Mix Chamomile essential oil with Orange and Juniper in an Almond oil base ease into the bath for a minimum of 10 minutes. Liberates tensions, soothes pain, and combats insomnia.
REFLEXOTHERAPY: To ease and eliminate insomnia massage a few drops of chamomile essential oil on the solar plexus, head, and spine reflex zones for 5 minutes. To soothe stomach aches, massage on the solar plexus and stomach zones.
Aromatherapy benefits
Essential oil obtained through steam distillation of the flowers. Chamomile is commonly used a sedative to reduce anxiety and calm the nerves.
Active principle: alpha pinene
Precautions
Do not swallow. Avoid contact with eyes. Keep out of reach of children. Do not apply during pregnancy or breastfeeding. Non-toxic if used externally.
Composition:
Ormenis Multicaulis Flower Oil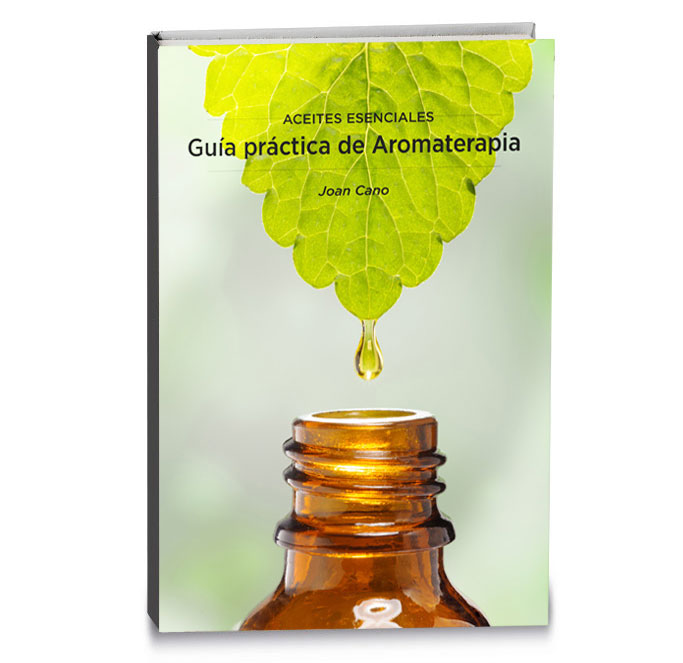 Libro "Guía práctica de aromaterapia"
De Joan Cano
Con 30 años de experiencia trabajando con esencias naturales, Joan Cano, nos introduce de una manera práctica en el uso de la aromaterapia.
Recetas, trucos y consejos para sacarle el máximo partido a los aceites esenciales
Otros cosméticos naturales con Chamomile