More information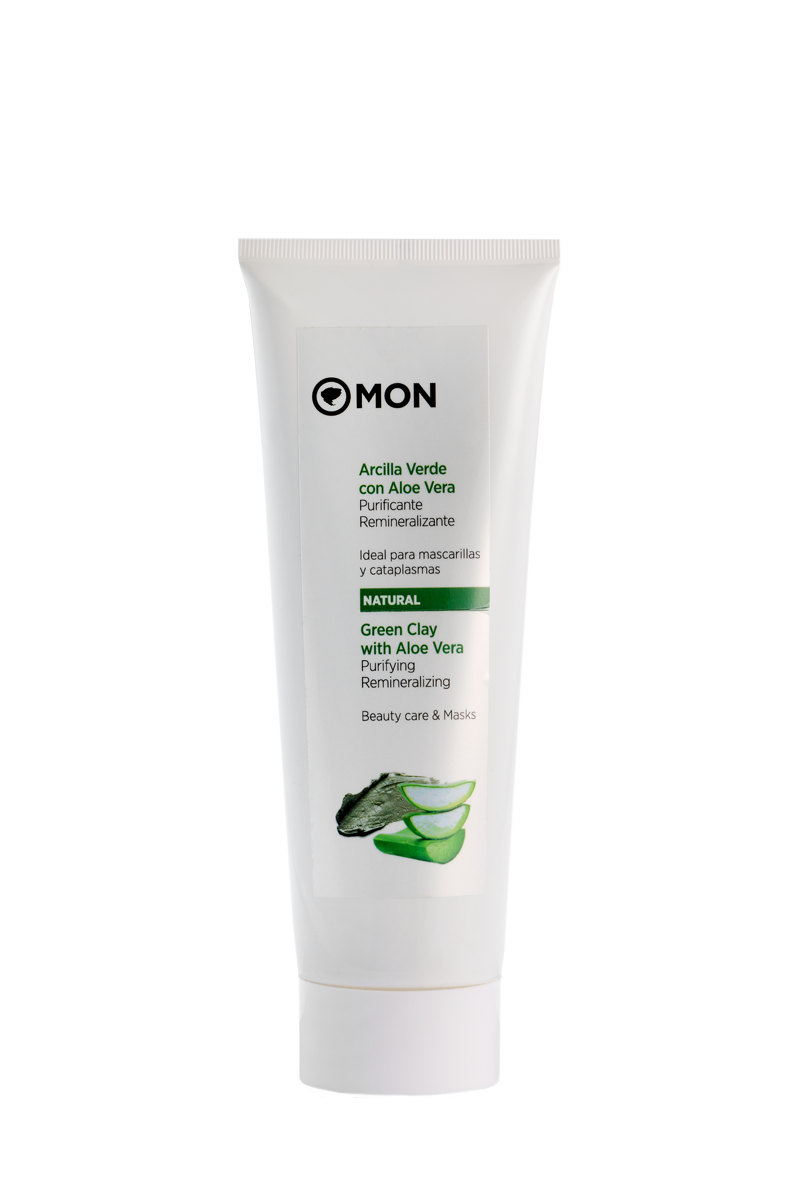 Green clay with Aloe Vera
Beauty care & mask
Purifying, soothing, anti-inflammatory. Helps erase scars. Naturally lightens the skin. The perfect beauty mask for face and body.
Composition
Transport conditions in the Islands and Europe
x
Balearic Islands (postage €12. Paid on orders over 60 euros).
Canary Islands (postage €45. Paid on orders over 120 euros). Departures to the Canary Islands are on Fridays, at your house in 7 days.
Ceuta and Melilla (postage €60. Paid on orders over 150 euros).
EU countries (postage €25. Paid on orders over 150 euros).
12.65€
300 gr
Did you know...?
French green clay has been used since ancient times for its power to absorb toxins and eliminate impurites. Combined with Aloe Vera it increases the clay's ability to heal and regenerate the skin.
It is ready to use. Apply directly, mixing with the appropriate essential oils and body oils.
Tips & tricks
PAIN RELIEF: Soak cotton gauze with Arnica oil, place on the area you wish to treat and apply a generous layer of clay. Leave for 20-30 min.
FACE MASK: For Dry/Mixed Skin soak cotton gauze with a tablespoon of Rose Water and a tablespoon of Organic Rosehip Oil. Lay gently over the face and apply a layer of green clay. Leave for 10 min.
For Oily and Acne-prone skin substitute Rose Hip with Argan Oil.
Composition:
Aqua, Montmorillonite, Illite, Glycerin, Pentylene Glycol, Calcite, Kaolin, Quartz, Benzyl Alcohol, Xanthan Gum, Citric Acid, Tetrasodium Glutamate Diacetate, Aloe Barbadensis Leaf Juice Powder, Ribes Nigrum Fruit, Potassium Sorbate, Sodium Hydroxide.
Other natural cosmetics with Aloe Vera