More information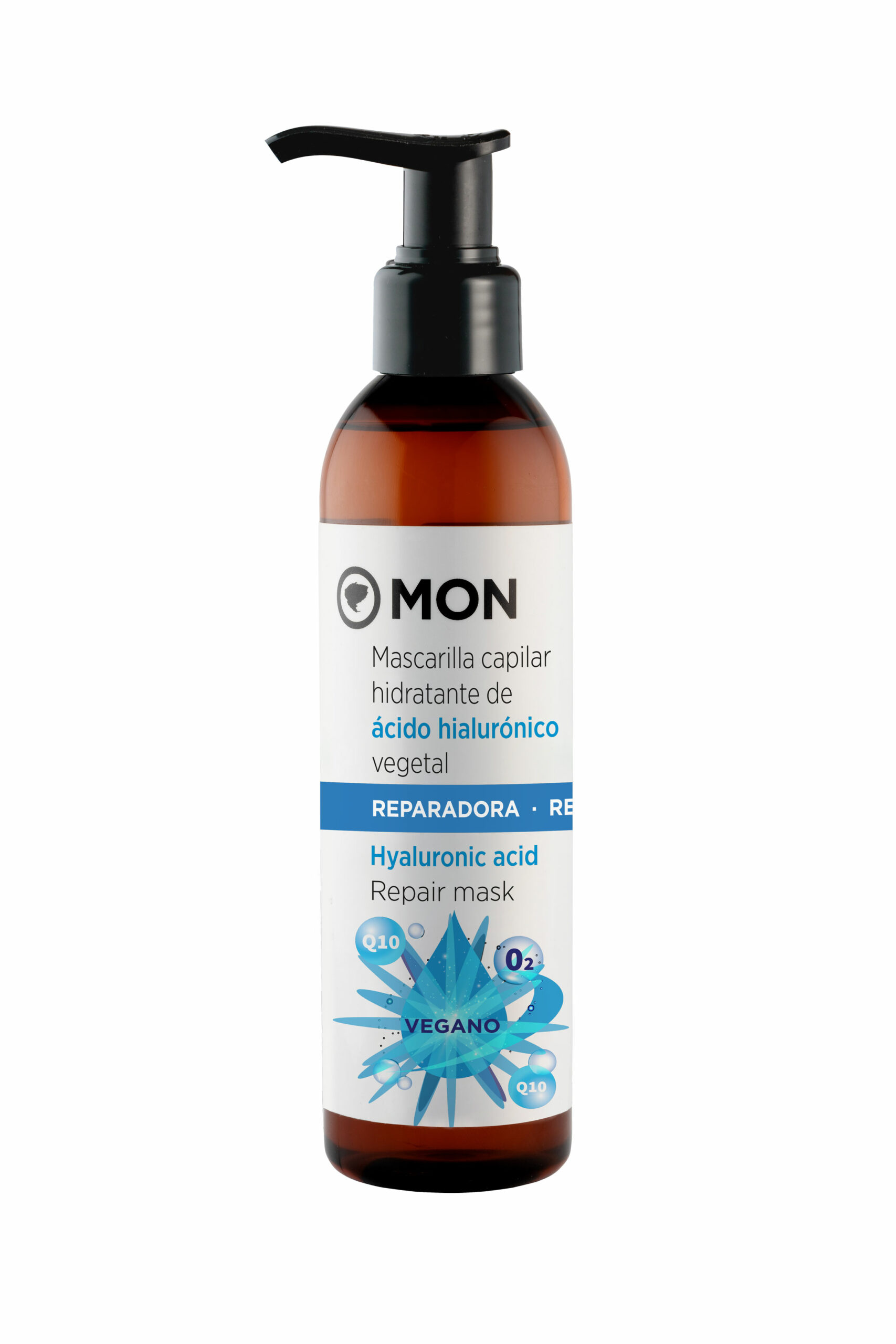 Vegetable hyaluronic acid moisturizing hair mask
Dermatologically tested
Moisturizing and repairing hair mask for fragile and damaged hair. Give your hair an extra dose of volume, shine and strength.
With a high concentration of vegetable hyaluronic acid, shea butter, mango and grape seed oil.
Transport conditions in the Islands and Europe
x
Balearic Islands (postage €12. Paid on orders over 60 euros).
Canary Islands (postage €45. Paid on orders over 120 euros). Departures to the Canary Islands are on Fridays, at your house in 7 days.
Ceuta and Melilla (postage €60. Paid on orders over 150 euros).
EU countries (postage €25. Paid on orders over 150 euros).
Hyaluronic acid for hair
Hyaluronic acid is a protein that we have naturally in the body and whose mission is to hydrate the skin and retain water levels.
When the hair dries out and loses color due to the action of the sun and other factors, it causes the hair to be alkaline. The hyaluronic acid rebalances the PH in a very effective way.
Repairs hair and gives it a healthier and more well-cared appearance.
Increases the level of hydration and ends dryness. It works by absorbing water and storing moisture for longer.
Kills frizz and gives it a super silky texture.
Straightens the hair.
Provides softness, shine, movement and elasticity.
Strengthens hair and prevents breakage.
Helps prevent hair problems such as hair loss.
In fine hair it achieves a more voluminous appearance.
It is a less harmful treatment for the hair than keratin and you will observe its benefits at the time of doing it.
After washing the hair, apply the mask on the hair. Massage and finger comb through several times. Leave it on for 5 to 10 minutes and rinse it off with water. You can use it daily or every other day, depending on the needs of your hair. For a shock treatment you can apply the mask at night and rinse it off the next day, leaving it overnight. In summer, you can apply it to damp hair before going to the beach or pool.
Other natural cosmetics with Hyaluronic Acid