More information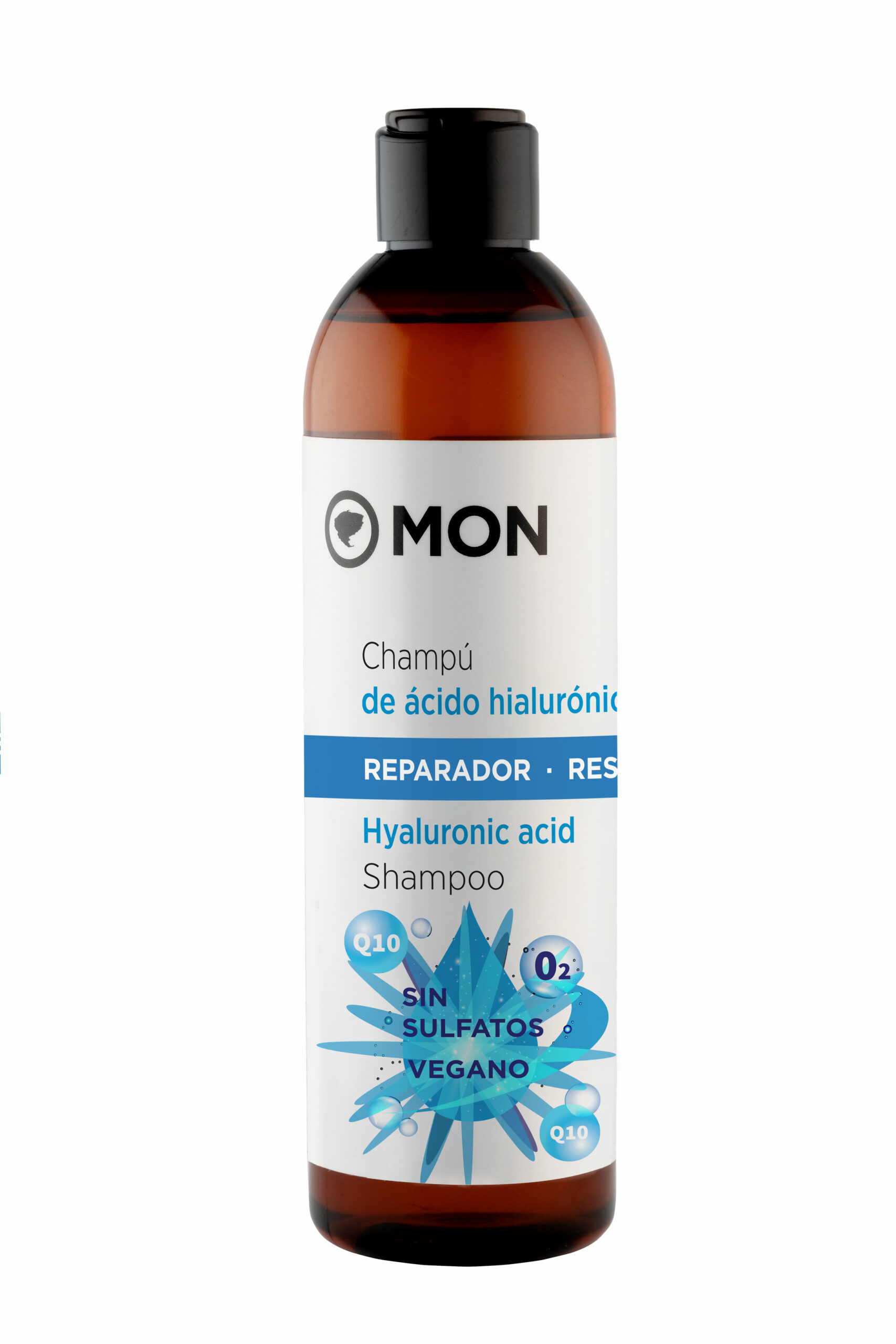 Hyaluronic Acid Moisturizing Shampoo
No sulfates
Hyaluronic acid shampoo obtained by fermenting vegetable raw materials and vitamin B5.
Ideal for dry or damaged hair. It acts as a protector of the hair cuticle, improving its appearance and providing hydration and flexibility.
Composition
Transport conditions in the Islands and Europe
x
Balearic Islands (postage €12. Paid on orders over 60 euros).
Canary Islands (postage €45. Paid on orders over 120 euros). Departures to the Canary Islands are on Fridays, at your house in 7 days.
Ceuta and Melilla (postage €60. Paid on orders over 150 euros).
EU countries (postage €25. Paid on orders over 150 euros).
Hyaluronic acid for hair
Hyaluronic acid is a protein that we have naturally in the body and whose mission is to hydrate the skin and retain water levels.
When the hair dries out and loses color due to the action of the sun and other factors, it causes the hair to be alkaline. The hyaluronic acid rebalances the PH in a very effective way.
Repairs hair and gives it a healthier and more well-cared appearance.
Increases the level of hydration and ends dryness. It works by absorbing water and storing moisture for longer.
Kills frizz and gives it a super silky texture.
Straightens the hair.
Provides softness, shine, movement and elasticity.
Strengthens hair and prevents breakage.
Helps prevent hair problems such as hair loss.
In fine hair it achieves a more voluminous appearance.
It is a less harmful treatment for the hair than keratin and you will observe its benefits at the time of doing it.
Apply the shampoo to damp hair. Give yourself a gentle massage and let it act for 2 to 5 minutes, rinse it with plenty of water. For a better result, apply the hyaluronic acid hair mask below.
Composition:
Aqua, Sodium Cocoyl Glutamate, Cocamidopropyl Betaine, Caprylyl/Capryl Glucoside, Mangifera Indica Fruit Extract, Citrus Sinensis Peel Oil Expressed, Cananga Odorata Flower Oil, Glycerin, Xanthan Gum, Guar Hydroxypropyltrimonium Chloride, Benzyl Alcohol, Potassium Sorbate, Sodium Benzoate, Phytic Acid, Limonene.
Other natural cosmetics with Hyaluronic Acid