More information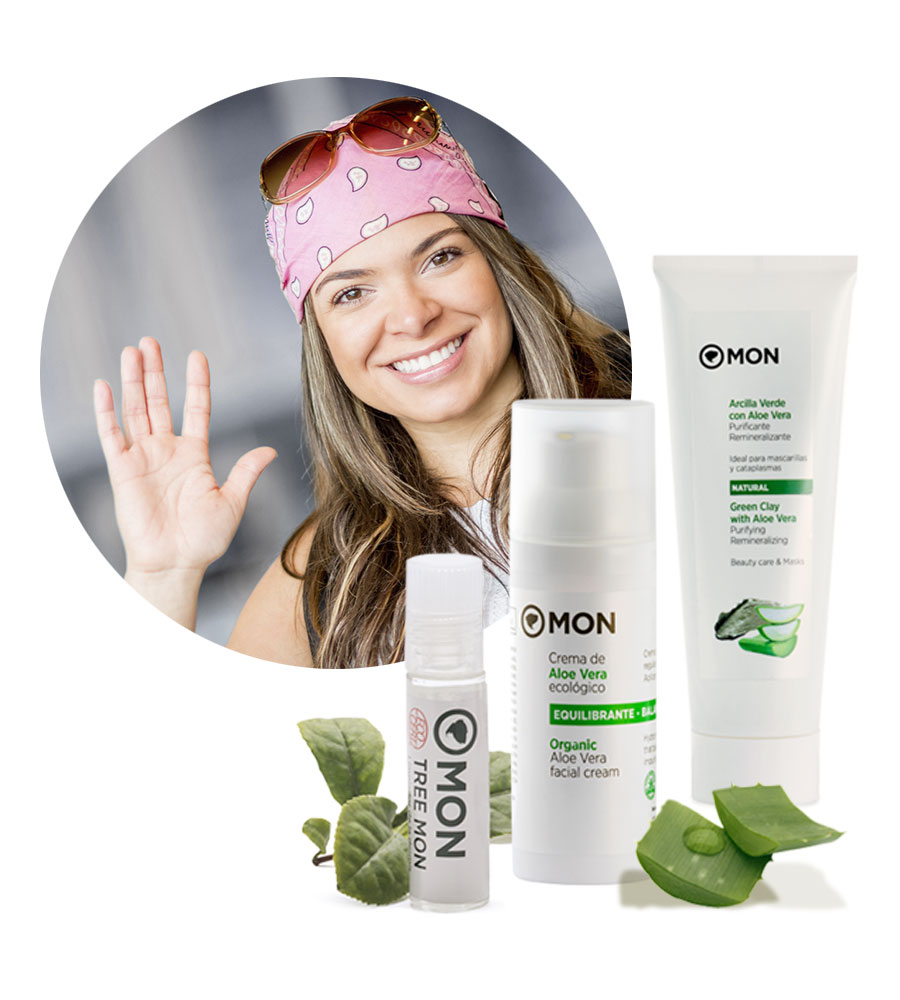 Bye bye pimples
by Sfennous
Don't bother those pimples anymore!  Tell them goodbye with this effective pack of natural products!
• Tree Mon anti-acne roll-on
• Green clay with Aloe Vera. 300 ml
• Aloe Vera facial moisturizing cream. 50 ml
Special price:
Transport conditions in the Islands and Europe
x
Balearic Islands (postage €12. Paid on orders over 60 euros).
Canary Islands (postage €45. Paid on orders over 120 euros). Departures to the Canary Islands are on Fridays, at your house in 7 days.
Ceuta and Melilla (postage €60. Paid on orders over 150 euros).
EU countries (postage €25. Paid on orders over 150 euros).
40.00€
by Sfennous
PURIFYING ALOE VERA MASK
Oh my mask! Clay masks have become an essential part of our skincare routines, and we couldn't let this pack go without one. And it's not just any mask!
This green clay mask with Aloe Vera offers deep cleaning for our pores while stimulating our skin's powers of regeneration. That means a happy complexion free of impurities, thus reducing the appearance of pimples
ANTI-ACNE ROLL-ON
This little roll-on has (among its many ingredients) the magnificent essential oil of tea tree that I love so much. We will surely appreciate how its antiseptic and antibacterial properties will help us dry out pimples and prevent their spread.
ALOE VERA BALANCING CREAM
And, as they say, "Last but not least!" I wanted to add the organic Aloe Vera balancing cream to this pack. Nourishing and moisturizing our skin should be the law, and at your command is this wonderful cream. It is composed of organic aloe vera, witch hazel, arnica ... come on! It will be your best friend when it comes to regulating your skin's impurities! All this goodness working as a team with you? That's going to translate into a skin that feels cared for and stays blemish-free!