More information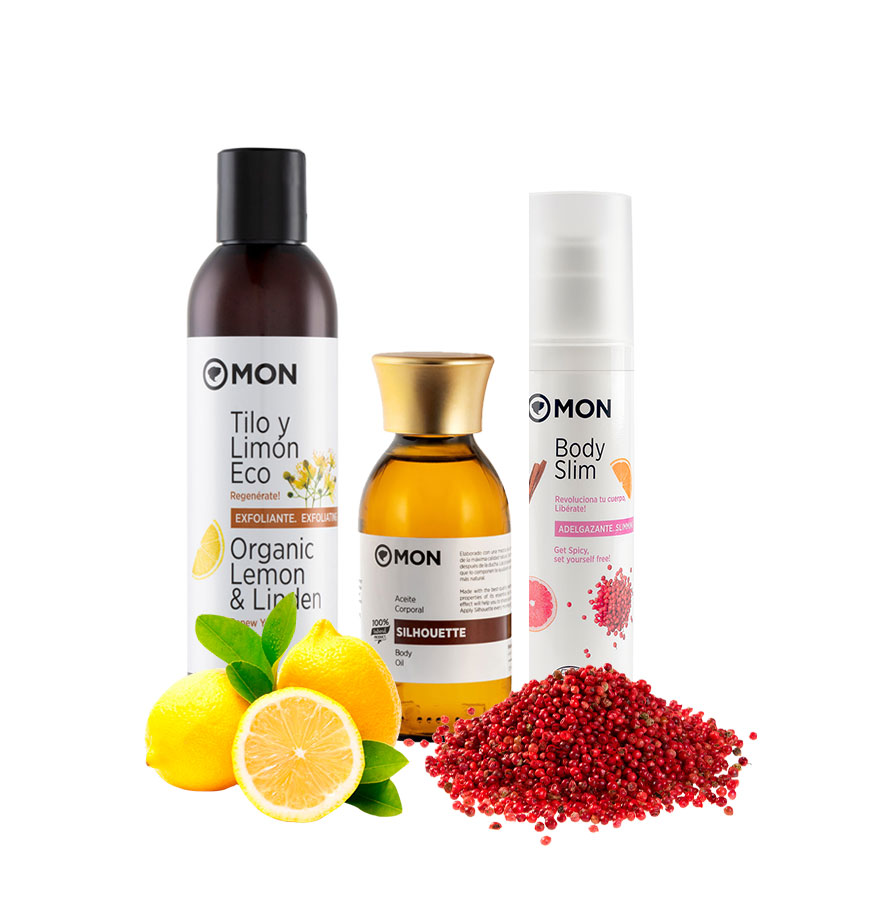 Slimming plan
Let us motivate you with a plan to lose weight that is as effective as it is 100% natural.
• Linden and lemon exfoliating gel. 200 ml
• Silhouette body oil. 125 ml
• Body Slim body cream. 200 ml
Special price
Transport conditions in the Islands and Europe
x
Balearic Islands (postage €12. Paid on orders over 60 euros).
Canary Islands (postage €45. Paid on orders over 120 euros). Departures to the Canary Islands are on Fridays, at your house in 7 days.
Ceuta and Melilla (postage €60. Paid on orders over 150 euros).
EU countries (postage €25. Paid on orders over 150 euros).
It's over! Now turn off the Netflix and get serious! Take care of yourself and slim down with these 4 little tricks:
1.- Apply Silhouette Body Oil to the areas where you want to slim down and lose weight just before exercising. Wrap the area with plastic wrap taken from your kitchen drawers before exercising and you will see how this little trick helps you burn fat and get back into those tight clothes.
2.- Take a shower after your exercise routine and use the Linden and Lemon exfoliating gel to renew your skin.
3.- Dry off and apply on Body Slim ( a slimming cream that also boosts circulation), and enjoy its incredible, all-natural scent of grapefruit and cinnamon.
**You can always change the order of the steps listed to suit your schedule. Excellent results will still be obtained! Linden exfoliation + silhouette oil (tools for slimming) and Body Slim (organic cream you can apply before bed).
Follow this routine to eliminate water weight and burn fat! :)